5 Best Parks in Broomfield CO: Explore Anthem Park, Brandywine Park & More!
Posted by Boulder Home Source on Wednesday, September 7, 2022 at 9:05 AM
By Boulder Home Source / September 7, 2022
Comment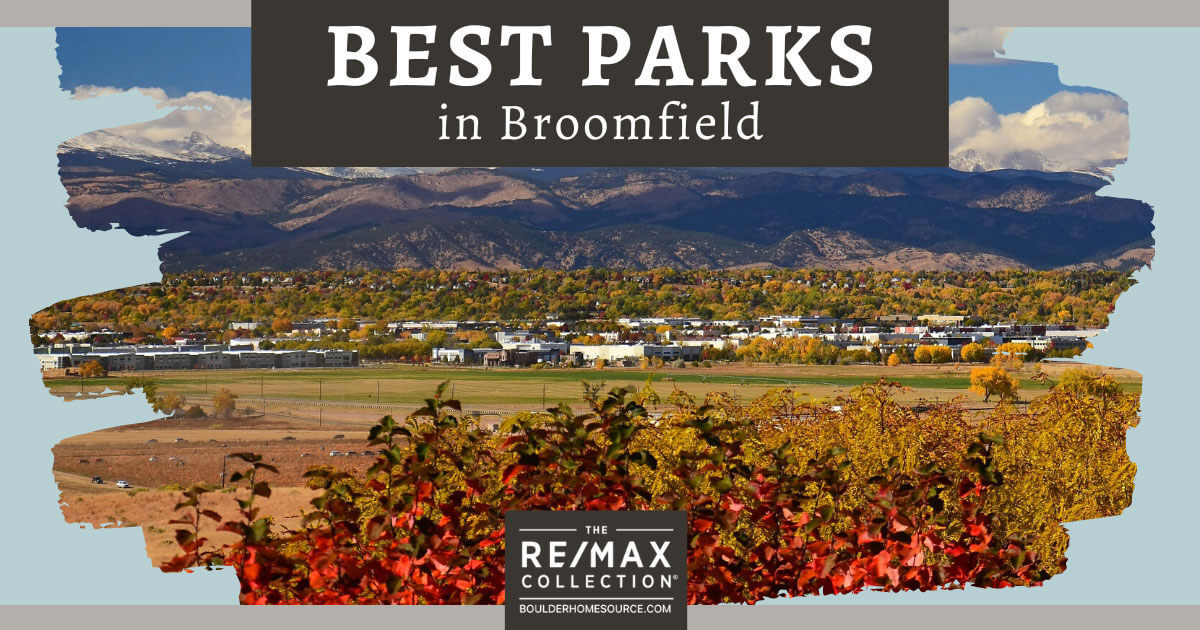 The city of Broomfield has a hometown feel and an abundance of pristine parks, greenways, and trails. Centrally located between the Denver area to the south and the city of Boulder to the northwest, Broomfield is well-known for its outdoor recreation: the opportunities to connect with nature around the city have helped Broomfield make Money Magazine's Best Places to Live list. If you're thinking about moving to Broomfield, the community's parks are great local complements to the area's amazing outdoor recreation.
Enjoy the Freedom at Anthem Community Park
Anthem Community Park is located near many Broomfield new construction homes, and the park is growing along with the city's population. Anthem Community Park consists of mini-parks with distinctive amenities that are continually expanding. The parks are connected to establish an expansive natural area filled with wildlife, picnic pavilions, open spaces, trails, and much more.
The park is developing in phases, with the more established areas featuring fishing ponds, a pump track for BMX riders, playground equipment, and several ball fields and sporting areas. An easy 3.7-mile looped trail takes just over an hour to complete and is the best way to move between park zones on foot.
New and upcoming additions include a 12-foot-wide concrete trail, a mountain bike skills course, bike racks and repair stations, and electric vehicle charging stations. Concessions are available and are best enjoyed at the park's picnic tables. Pets are welcome throughout the park but must always be on a leash.
There are also bathrooms onsite and plenty of parking around the park, which is surrounded by beautiful homes for sale in Anthem. There is a lovely pedestrian bridge connecting the main areas of the parks, and improvements have been made to the existing NW Parkway pedestrian underpass.
Anthem Community Park Additional Information
Address: 15663 Sheridan Parkway, Broomfield
Hours: Open Daily, Dawn to Midnight
Phone: (303) 464-5501
Sweep Into Broomfield County Commons Park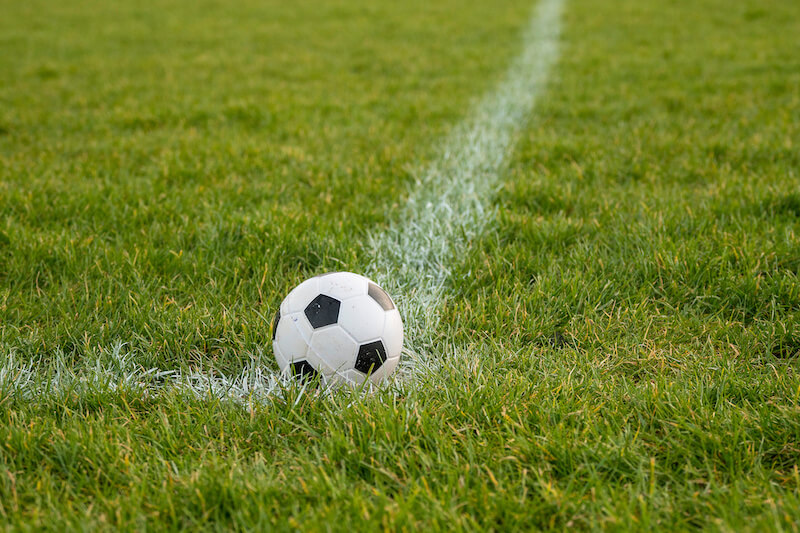 Broomfield County Commons Park is a neighborhood treasure for those who live in a Broomfield condo or single-family home. Due to its size and extensive amenities, this is one of the more popular parks in Broomfield and makes for a full day of outdoor pursuits.
This 300+ acre park has an 80-acre sports complex, playground areas, and 237 acres of open space and trails. Those looking for a leisurely trek will appreciate the 2-mile loop trail visitors can complete in less than an hour on foot.
Dogs are welcome to join owners on the trails and in the park, but they must be kept on a leash in the main areas. However, there is a modestly sized dog park featuring an off-leash area.
The sports complex has 15 artificial turf and grass playing fields for baseball, soccer, and basketball, along with two playgrounds near the picnic huts and pavilion. There are tables and grills for visitors, and restrooms are placed centrally in the park.
While at the park, stop by the Paul Derda Recreation Center, which has a swimming pool and fitness center. There is plenty of free off-street parking, but early risers can usually enjoy the spots closest to the park entrance.
Broomfield County Commons Park Additional Information
Address: 13200 Sheridan Boulevard, Broomfield
Hours: Open 24 hours
Phone: (303) 469-3301
Go All Out at Midway Park
Home to the city's annual Broomfield Days, Midway Park is split into three areas—North, South, and East Midway—each of which has its own distinct features to cater to as many residents as possible.
Midway Park North's 18 acres feature picnic tables, grills, and shelters. In addition to the picnic area, there is a sensory playground, hiking trails, a stream, and fully-equipped bathrooms. Those who love a challenge can hit the disc golf course with several water hazards and plenty of mature trees to navigate.
Midway South is dedicated chiefly to athletic endeavors. Across 12 acres are tennis and basketball courts, ball fields, a multipurpose field, and a moderately rated hiking and biking trail. There is a small pond for fishing and picnic tables for al fresco dining. Five additional acres in the south sector along Garnet Street offer more parking and picnic areas.
Midway East is still undergoing expansion, but it currently comprises a large grassy area shaded by tall native trees and dotted with a few picnic tables. However, the trails in Midway East connect the other sections of Midway Park and other local parks with a shady walk along a groomed pathway. This area is also home to a Girl Scouts Shelter.
Midway Park Additional Information
Address: W Midway Boulevard & Kohl St, Broomfield
Hours: Daily, Dawn–9 p.m.
Beautiful Brandywine Parks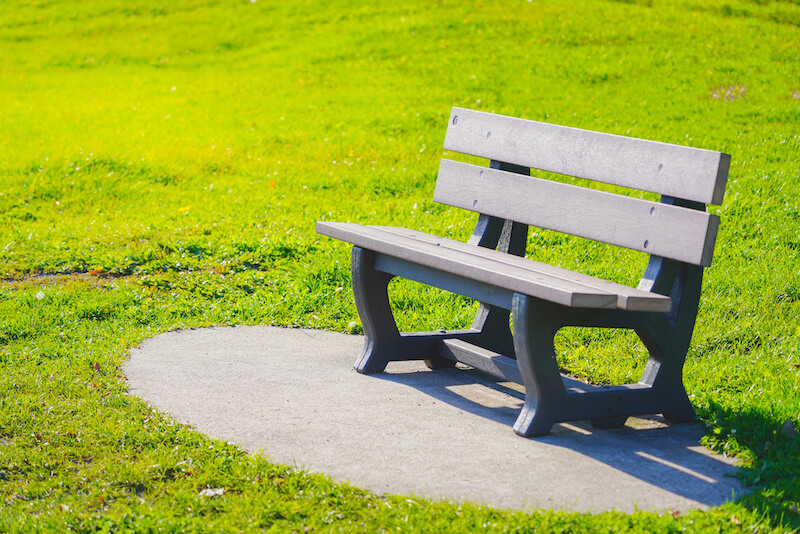 The Brandywine Parks system, like Midway Park, is split into three smaller parks. The largest is Brandywine Park South, which encompasses 11.6 acres in a quiet neighborhood near Lowell Boulevard and 124th Avenue. This park boasts unique features, including a 9-hole golf course, a small swimming pool, and an open space for flying remote-controlled aircraft. Several grills and picnic tables front the park's grassy fields and playground.
Brandywine Park North covers approximately nine acres near Perry Street and Fern Avenue. As a quieter space, visitors looking for a park with fewer people and less activity are sure to love Brandywine Park North. There is a modestly sized playground, a baseball field, benches, and shaded trails where dogs are welcome on leash.
Brandywine Park West is partially located on the campus of Mountain View Elementary School, and as such, it can only be accessed when the school is not open. On this 7.4-acre site, there are tennis courts, softball and soccer fields, and a children's playground. Street and lot parking is available before and after school hours.
Brandywine Parks Additional Information
Address: 124th Avenue & Lowell Boulevard, Broomfield
Hours: 6 a.m.–11 p.m.
Phone: (303) 469-3301
Zip Over to Zang Spur Park
Spanning just over 11 acres, Broomfield's Zang Spur Park is a scenic space that offers visitors an array of amenities. Grab a racket and hit one of the two tennis courts, or get ready to set and spike on the sand volleyball court. If those activities don't sound good, visitors can jump in a game of pickup on the basketball court or baseball diamond before starting a game of soccer on the open grassy area.
The park features several paved multipurpose trails, many of which are well-shaded. Sites along these paths include Shep's gravesite and the Broomfield Depot Museum. There are picnic tables, benches, and a large playground near the grassy area. Residents in the neighborhood can easily access the park via a trail under Highway 287 from Broomfield Marketplace.
Zang Spur Park Additional Information
Address: West 10th Avenue & Depot Hill Road, Broomfield
Phone: (303) 464-5509
Relish Nature at Broomfield's Top Parks
The clean mountain air and temperate climate make Broomfield's outdoor activities a year-round affair. From basketball courts and hiking trails to picnic areas and playgrounds, there's sure to be a green space here that appeals to everyone, thanks to Broomfield's commitment to its community. When the outdoors are beckoning but time won't allow for a visit to one of Colorado's national parks, hit up one of Broomfield's great parks to reconnect with nature.